Director of Agronomy
CHS Cooperative Resources is partnering with Ag Plus Inc, out of South Whitley, Indiana. Together, our team is seeking a Director of Agronomy due to an upcoming retirement.

The Director of Agronomy directs, promotes, and coordinates all agronomy department operations, establishes and communicates departmental goals, plans, and results to the Ag Plus Team. Leads the Team to achieve the Ag Plus mission, values, and goals. This position will manage all sales, marketing and operational activities of the agronomy department by performing the essential duties and responsibilities personally or through subordinate supervisors.

Location:
Located less than 30 miles to the west of Fort Wayne, Ag Plus is a diversified agricultural and energy services cooperative with locations across northeastern Indiana and near Fort Wayne. The area offers abundant opportunities for recreation, travel and food with strong school systems throughout the area and a diversity of living options, from countryside acreages to urban conveniences.

Overview of Responsibilities:
Direct staffing and training to promote and support Ag Plus's agronomy programs.
Responsible for cost controls and budgeting of the agronomy department.
Analyzes and controls expenditures of staff to conform to budgetary requirements.
Assess department performance and take corrective action as needed.
Responsible for sales, inventories, and margins on agronomy department products.
Define prices and market strategy of products and services in conjunction with the CEO.
Assist in preparing and presenting in producer meetings.
Train, schedule, and supervise employees on work expectations and product knowledge.
Assess, nurture, and support employee growth.
Abides by all company's safety and environmental policies and current industry standards.
Maintain records and documentation as required by regulation.
This is a sample of the responsibilities; additional responsibilities may be directed by the CEO.
Requirements:
Management: Over 5 years of management experience as a coach and mentor to the team. Past experience in Agricultural Operations is important, as well as past budgetary experience.
Education and/or Experience: Bachelor's degree (B. S.) from four-year college or university; or 5-10 years or more related experience and/or education; or equivalent combination of education and experiences
Certificates, Licenses, Registration: Valid Indiana Driver' License (Commercial Driver's License with Hazardous Material Endorsement a plus)
Preferred Qualifications: Commercial Pesticide Applicator License 1A, CCA certificate and CAT 14

Additional Information: The last day to receive applications for this role will be February 22nd, 2019. This position is with Ag Plus cooperative and is partnered with CHS Cooperative Resources to provide selection services for this position. All applicants must go through the online application process. The cooperative is an equal opportunity employer that offers competitive pay and benefits. All questions about this position shall be directed to Dani Heeren at Danielle.heeren@chsinc.com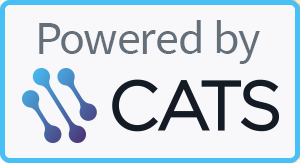 To also apply for jobs within CHS and its cooperatives, please click here. If you're interested in applying for careers with both CHS and member-cooperatives, it is necessary to fill out two separate applications.