Agronomy Location Manager
CHS Cooperative Resources is collaborating with a progressive member cooperative in Southeastern, South Dakota, to help find an Agronomy Location Manager to join their dynamic team. This is a key leadership position that will be responsible for the entire agronomy function of the location.

Objective:
The Location Manager will be responsible for the supervision and management of location in order to provide efficiencies and direction to achieve company goals. This includes supervising staff, overseeing facilities, developing budgets and strategies to provide quality services and products to our customers while continuing to maximize opportunities to grow the business.

Essential Functions:
Oversee operations to ensure teamwork and efficiencies are developed among multiple locations to reduce costs, increase productivity and to improve customer service to patrons.
Provide leadership and strategic planning to develop/grow existing customer base.
Coordinate and implement inventory management procedures.
Develop and build relationships with vendors, customers, staff, and between locations.
Monitor operation and improve communication among locations and management team.
Plan, coordinate and develop budgets, financial reports, asset purchases, and capital improvements.
Organize marketing, product flow, transportation, staffing and operations logistics to improve location's profitability and to increase customer service.
Complete timely performance appraisals for staff, coordinate staff training, and actively support employee growth.
Demonstrate work habits that develop, build and support the team concept within the organization.
Implement policies and procedures as directed to meet company goals.
Resolve customer disputes in a timely and efficient manner.
Qualifications:
3 years of ag-management experience and/or training; or a degree in agronomy or related field; or the equivalent combination of education and experience.
Strong computer and communication skills are needed.
Must be able to multi-task, effectively supervise, delegate work tasks and provide strategic vision for multiple locations.

Additional Details:
This member cooperative is an equal opportunity employer and offers competitive salary and benefits. For more information about this exciting career opportunity, please contact Brian Slaughter at 701-721-7247 or brian.slaughter@chsinc.com


Interested applicants need to apply online.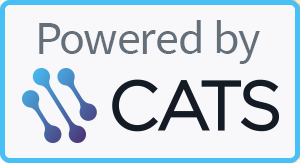 To also apply for jobs within CHS and its cooperatives, please click here. If you're interested in applying for careers with both CHS and member-cooperatives, it is necessary to fill out two separate applications.