Agronomy Division Manager
CHS Cooperative Resources is collaborating with a very progressive member cooperative in North Central, North Dakota, to help find an Agronomy Division Manager to join their dynamic team. This is a key senior leadership position that will be responsible for the entire agronomy function of the organization.

Summary/Objective:
The Agronomy Division Manager's responsibilities involve supervision, marketing, profitability and sales, reporting, purchasing, resale pricing, inventory, service, maintenance, environmental compliance, budgeting and forecasting, and other duties as assigned by the general manager.

Responsibilities:
Establish and communicate department goals and results to employees.
Staff department and delegate workload to meet market requirements, especially seasonal needs, with a minimum of unproductive labor costs.
Actively support employee growth and discuss performance as needed.
Schedule and supervise orientation for new department employees.
Keep employees updated on new product knowledge.
Identify training that is needed for individual employees to be successful at their job.
Stimulate and develop positive morale to generate higher productivity.
Uphold all cooperative policies and procedures as well as the credit policy.
Develop and update a regular maintenance schedule for all department facilities and equipment.
Develop and implement an annual marketing plan.
Develop an annual sales and promotion program.
Establish and achieve the department's profitability goals.
Review outstanding customer reports including credit, complaints, and requests.
Ensure the cost of products will allow for competitive pricing while still meeting financial objectives.
Set prices that are competitive with industry guidelines and local competitors.
Maintain inventories at levels to assure service with a minimum of delivery delays, yet maintain inventory turn goals.
Qualifications:
Bachelor's degree, or 2-year degree plus 2-5 years' experience in agronomy management or related field.
5 years' experience in an Agricultural related field.
2 years' experience supervising.

Additional Details:
This member cooperative is an equal opportunity employer and offers competitive salary and benefits. For more information about this exciting career opportunity, please contact Brian Slaughter at 701-721-7247 or brian.slaughter@chsinc.com


Interested applicants need to apply online.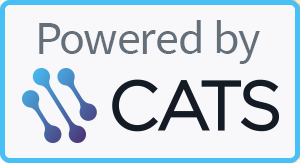 To also apply for jobs within CHS and its cooperatives, please click here. If you're interested in applying for careers with both CHS and member-cooperatives, it is necessary to fill out two separate applications.