Agronomy Sales Representative
CHS Cooperative Resources is working with a member cooperative to help hire an Agronomy Sales Representative in Northwestern Minnesota.

The successful candidate will mainly work in the capacity of sales agronomist and, at times, help direct the operations of the organization's Agronomy location and services offered by the cooperative to area producers through a team effort.

Responsibilities:

Responsible for operating the Agronomy location.
Sell, source and deliver fertilizer, crop protection products and seed.
Be a team player within the whole organization.
Dispatch custom application equipment; oversee maintenance of equipment.
Serve as a liaison between suppliers, vendors, and distributors.
Develop and recommend product positioning, packaging, and pricing strategy to produce the highest possible long-term market share.
Ongoing communication with Agronomy Manager and Sales staff to service farmers.
Establish and maintain relationships with key industry and strategic community partners.
Establish and maintain a consistent corporate image throughout all product lines and rolling stock.
Train sales staff and other key positions on products, delivery and overall strategy for the Agronomy division.
Work with Sales team to deliver what's been sold and provide excellent customer service.

Qualifications:

4-year degree in Agronomy, Ag Econ, Ag Business, Ag Ed, Ag engineering, Soil or Weed Science. (6-10 years related job experience may substitute for education)
3 years industry experience.
1 year experience operating Agronomy Department and supervising staff

The ideal candidate would be an outgoing and persuasive person who has a genuine interest in providing solutions for customers as well as helping meet the company's needs.

Additional Details:

This member cooperative is an equal opportunity employer and offers competitive salary and benefits. If you have questions on this exciting agronomy opportunity, please contact Brian Slaughter at Brian.Slaughter@chsinc.com or 701-721-7247.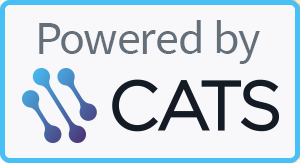 To also apply for jobs within CHS and its cooperatives, please click here. If you're interested in applying for careers with both CHS and member-cooperatives, it is necessary to fill out two separate applications.