Lead Sales Agronomist
CHS Cooperative Resources is partnering with a progressive member cooperative in East Central, South Dakota to hire a Sales Agronomist. The successful applicant must have a strong skillset, including building customer relationships and a drive to exceed customer expectations.

Responsibilities:

Report weekly sales to department manager or designated person.
Grow sales to meet annual goal with prompt and courteous work ethics.
Conduct daily sales calls to current and potential customers
Inform department manager of potential problems or new business opportunities.
Promote the proper use of crop protection products, seed and precision agriculture to customers to grow market share.
Create and recommend specific agronomy programs based off yield results, crop scouting and seed knowledge to customers.
Majority of time spent in the country working with producers to earn business.
Understand the business functions of employee team and assist the team in improving the efficiency and profitability of the location(s) assigned.

Basic Qualifications:
Degree in agronomy, ag econ, ag business, ag ed, ag engineering, soil or weed science. (Related job experience may substitute for education.)


Minimum of five years' experience in agronomy, seed, crop protection products and VRT
Demonstrate strong communication / persuasive / business skills
Strong work ethic
Proven self-starter with the ability to form fast and strong business relationships

Additional Details:
This is an equal opportunity employer. A competitive salary and benefit package is offered. For more information about this exciting opportunity, please contact Brian Slaughter at brian.slaughter@chsinc.com or (701) 721-7247.

All interested applicants should apply online.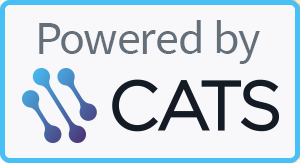 To also apply for jobs within CHS and its cooperatives, please click here. If you're interested in applying for careers with both CHS and member-cooperatives, it is necessary to fill out two separate applications.