Credit Manager
CHS Cooperative Resources is collaborating with a very progressive member cooperative in Southwest, Montana, to help find a Credit Manager to join their dynamic team. This is a key financial position that will be responsible for the entire accounts receivable function of the organization.

Summary/Objective:
The Credit Manager position is accountable for the entire credit evaluation and granting process within the company, including the application and enforcement of the company credit policy. This also includes the periodic reviews of existing customers and the assessment of the credit worthiness of potential customers. This position will play a major role in maximizing revenue and mitigating credit risk. This position will also lead our efforts in the development, promotion and administration of our producer input financing program, partnering with our operating division leadership and sales staff.

Essential Functions:

Maintain and enforce company credit policy and provide recommendations that will assist in company growth, mitigating credit risk and improving administrative processes.
Evaluate potential customer's credit and approve or deny applications based on company standards and requirements.
Lead the collection efforts of past due open charge accounts; enlisting the assistance of operating divisions leadership and sales staff.
Improve and implement debt collection processes when any accounts are overdue and initiate legal action or action by collection agency when necessary.
Maintain and provide customer aging and collection reports to the Senior Leadership Team as requested.
Constructs special arrangements and drafts promissory notes, security agreements, UCC filings and other appropriate documents to assist in mitigating risk.
Lead the promotion and marketing efforts, in partnership with the operating division leadership and sales staff, of the producer financing program.
Lead the administration of the company producer financing program, including meeting with patron to take application and completion and submit required documentation to the company producer financing program partner.
Basic Qualifications:
Formal education or extensive experience with Ag credit and sales.
Ability to compile and analyze credit and financial reports.
Ability to read and interpret financial statements (Income statement, balance sheet, cash flow, and income tax returns).
Ability to multitask.

Additional Details:
This member cooperative is an equal opportunity employer and offers competitive salary and benefits. For more information about this exciting career opportunity, please contact Brian Slaughter at 701-721-7247 or brian.slaughter@chsinc.com

Interested applicants need to apply online.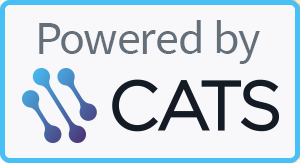 To also apply for jobs within CHS and its cooperatives, please click here. If you're interested in applying for careers with both CHS and member-cooperatives, it is necessary to fill out two separate applications.