Grain Department Manager
CHS Aligned Solutions is working with a progressive member cooperative to help hire a Grain Department Manager to join their dynamic team. This position is located in Western North Dakota which lends itself as a popular area due to its numerous cultural and recreational opportunities.

Position Overview:
The successful candidate will manage the grain department as well as oversee and coordinate the purchase, storage, handling, and marketing of all grain transactions for the trade area. This position will optimize the market share and improve local savings, while increasing the cooperative's efficiency and elevating customer service.

Responsibilities:
Manage profit and loss of division. Oversee costs of operations and develop strategies to reduce costs when possible.
Directly supervise the grain department employees, including merchandisers, originators, and accounting support.
Oversee the origination and sale of grain from members to buyers along with the sales, service, and delivery staff. Assist when needed in personnel, merchandising, and originating.
Build an aggressive sales culture in tandem with operations support to provide superior service to customers.
Develop innovating pricing and marketing programs that maintain company profitability. Establish local grain prices and margins within the grain policy approved by the board of directors.
Foster strong relationships with and provide consultation to large grain consumers and delivery points.
Negotiate contracts with delivery points in favor of the company's growth.
Coordinate purchasing, receiving, shipping, and maintenance of grain quality and quantity. Assure proper grain storage and conditions at operating facilities.
Work with Senior Vice President to prepare annual operating budget for the department.
Prepare capital expenditure requests based on long-term investment needs of the department.
Maintain compliance with all state and federal safety regulations.
Manage, evaluate, and provide professional development opportunities for employees.
Work collaboratively with administrative staff to achieve company-wide initiatives, including profitability, cross-selling, communications, staffing, and safety.
Adhere to company credit policy.
Actively participate in trade-association groups in the best interest of the company.
Perform other duties as assigned.
Requirements:
Degree in agriculture-related field, or equivalent experience
Knowledge of pricing, marketing, and contracting of grain bushels
5 plus years of experience with grain merchandising and elevator operations
Demonstrated knowledge of business practices related to farming
Demonstrated experience leading and developing a team
Must be a reliable communicator
Willingness to be a part of what it takes to be successful in a timely, safe and accurate manner
Qualified applicants will have a skill set ranging from customer focused negotiation and execution to relationship driven customer service

Additional Details:
This member cooperative is an equal opportunity employer and offers competitive salary and benefits. For more information about this exciting career opportunity, please contact Brian Slaughter at 701-721-7247 or brian.slaughter@chsinc.com

Interested applicants need to apply online.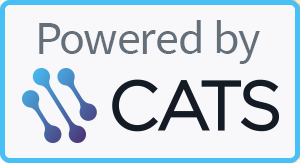 To also apply for jobs within CHS and its cooperatives, please click here. If you're interested in applying for careers with both CHS and member-cooperatives, it is necessary to fill out two separate applications.